Leap of Airports
Among The World
Airports have evolved as drivers of business location and urban development in the 21st century in the same way as highways did in the 20th century, railroads in the 19th century, and seaports in the 18th century. The engine of the aerotropolis is the airport and its air routes which offer firms speedy connectivity to their distant suppliers, customers, and enterprise partners worldwide. As economies become increasingly globalized and reliant on air commerce for trade in goods and services, the speed and agility aviation provides to long-distance movement of people and goods generate competitive advantages for firms and places. In the aerotropolis model, time and cost of connectivity replace space and distance as the primary metrics shaping development, with "economies of speed" becoming as salient for competitiveness as economies of scale and economies of scope. In this model, it is not how far, but how fast distant firms and places can connect.
Aerotropolis Group is a Sydney, Australia based Airport Metropolitan City Planning, Development and Asset Holding Company. It has Residential, Business Park and Hotel projects in Sydney near the current Western Sydney Airport at Badgerys Creek. Aerotropolis Group Pty Ltd is the Holding Company of all the subsidiary companies under this group.
View More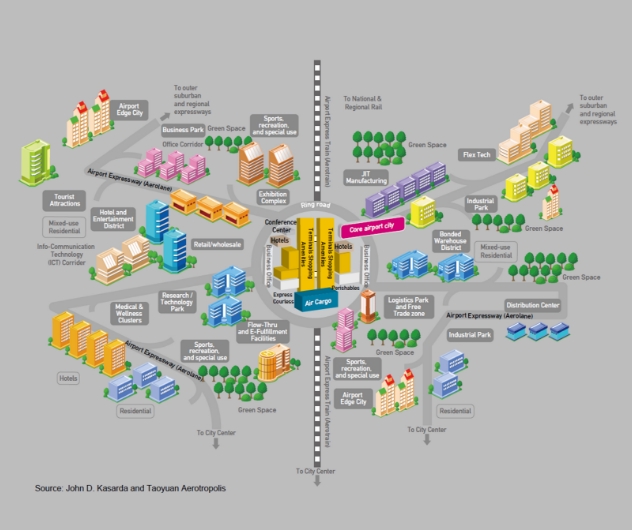 Areas of Expertise

Rezoning of Primary
Production Land
Land rezoning is a nine stage process that amends the planning controls relating to a parcel of land. Rezoning land can result in a change to the range of permissible uses on the subject land.
Development
Application (DA) Process
A Development Application consists of a collection of documents, including application forms, site plans, consultants reports and the like, and is submitted to the local Council or Greater Sydney Commission or NSW Planning Department.
Development &
Construction
For land Sub-division, Road, Sewage, Electricity, Gas, Telecom, Stormwater, Drinking Water, Parks, Pedestrian Pathways and all other amenities have to be provided.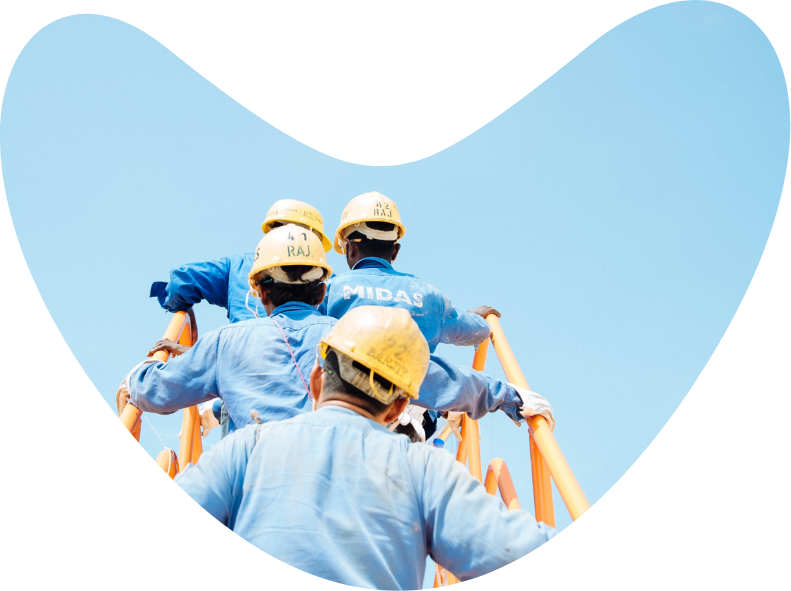 MD & CEO
Work Experience
Jomon started Aerotropolis Consultants & Developers (Aerotropolis Pty Ltd) in Jan 2014. He has a cumulative experience of 20 years in various roles. Jomon has 6 years of rich and varied experience in developing and managing Aerotropolis in many parts of the world, including Delhi, Hyderabad, Male & Istanbul. He was the In-charge of Corporate CEO office & Executive Assistant to CEO Corporate - GMR Airports, which is a $2.4 Bn assets and $1.4 Bn turn over Airport Company.

Jomon was the Coordinator for Small & Emerging Airports Sector in the Airports Council International (ACI) for the Asia-Pacific Region. He has done extensive study and published papers on Aerotropolis Development, Community Development & Inclusive Growth. He also has 3 years' experience in US in Miami, Fort Lauderdale & Phoenix Aerotropolis. He has been speaking in various International Conferences on the topic of Aerotropolis Development & management in the context of Western Sydney Airport.

Prior to this role, Jomon was the Director of Ascent Softech Consultancy Pvt Ltd., an India based Consultancy Company. He started his career in the Aerospace Field as Research Engineer at Indian Space Research Organization (ISRO), and was a Lecturer in Industrial Engineering.
Educational Qualification
B.Tech
in Chemical Engineering
MBA
in Aviation Business Management
DIRECTOR
Work Experience
Sheena joined the Board of Directors of Aerotropolis Pty Ltd in July 2015. She has over 14 years of in-depth experience in managing Business Systems and has handled roles of Project Manager and Team Lead. She has knowledge of multiple domains like Banking & Finance, Healthcare and Insurance. In the software industry, she has managed multiple roles, which include Project Manager, Business Systems Analyst, Technical Team Lead, Quality Auditor and Project Management Office (PMO).

Sheena has gained world class experience, working with leading clients around the world like Westpac, BT Financial Group, American Express, Deutche Bank, QCSI, Premier Access & GPM Power. She has worked with Industry Leaders Infosys Technologies and Tata Consultancy Services.
Educational Qualification
B.Tech
Electronics and Communication Engineering